OC Sports Marketer, Ex-Pro Moon Named in Suit
Thursday, December 7, 2017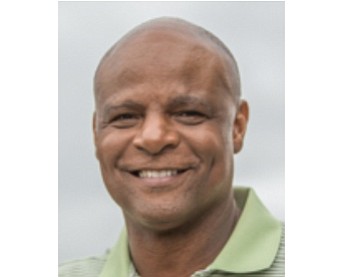 The media company hasn't responded to those inquiries.
San Francisco-based crowdfunding site Indiegogo, a partner of the show, did not respond to similar Business Journal inquiries.
Aliso Viejo-based Octane, which links regional startups with investors and manages its Visionary Venture Fund, was also involved in the show, handling the first round of due diligence through its accelerator, LaunchPad.
A spokesperson for the nonprofit told the Business Journal, "This wouldn't be something that we'd comment on."
Moon cofounded Sports 1 Marketing with Meltzer in 2010.
Its website describes the company as "a global sports and entertainment marketing agency that leverages over $20 billion in relationship capital and over 38 years of business experience," linking athletes, celebrities, and companies.
Sports 1 lists charities, a mobile donation smart phone app, an oil company, and several India-based firms as "partners."
Its client list includes the Scott Brooks Invitational, 24 Hour Fitness Golf Tournament and the Dew Tour, a skate and snow competition. Proceeds from the Brooks Invitational benefit student-athlete scholarships at University of California-Irvine. Brooks was a star point guard at the school and played ten seasons in the NBA before becoming a head coach in the league.
A UCI representative for the invitational did not respond to inquiries.
Neither did representatives for the Dew Tour.
Moon, 61, led the University of Washington to a Rose Bowl victory in 1978 and played more than two decades in the Canadian Football League and the NFL, playing with the Houston Oilers, Minnesota Vikings, Seattle Seahawks and Kansas City Chiefs.
He led the NFL in 1990 in passing yards, attempts, completions and touchdowns.
He was inducted into the Pro Football Hall of Fame in 2006. The Canton, Ohio-based organization did not respond to inquiries from the Business Journal.
Moon has a checkered past and was arrested in 1995 after his then-wife told police he had slapped and choked her in their Houston home. He was charged but later acquitted after she refused to cooperate with prosecutors. That same year a Vikings cheerleader accused him of sexual harassment and reached a settlement out of court.
Moon was honored in 1989 as the NFL's Walter Payton Man of the Year, which recognizes a player's volunteer and charity work, as well as his performance on the field.
Sports 1 Marketing, which employs 25 in Irvine, ranked No. 21 on this year's Business Journal list of Best Places to Work for small companies.
That list is compiled, assessed and ranked by Harrisburg, Pa.-based Best Companies Group.
The Moon lawsuit is the latest sexual harassment claim in a long list of improprieties levied against some of the nation's most powerful and influential business and political figures, including Harvey Weinstein, Kevin Spacey, Alabama Senate candidate Roy Moore, Matt Lauer and Minnesota Senator Al Franken, who announced today that we would resign after more allegations surfaced.
Prev Next