McKay & Carnahan Sold
Wednesday, December 6, 2017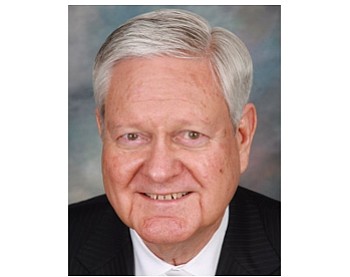 Cleveland-based CBIZ, Inc. (NYSE: CBZ), the No. 10 U.S. accounting firm, bought McKay & Carnahan Inc. of Newport Beach on undisclosed terms.
McKay's practice is largely tax and consulting to small and midsized clients in Orange County. It recorded revenue of $2.5 million in 2016.
International firm CBIZ & Mayer, Hoffman McCann P.C. recorded $800 million in 2016 sales and its Irvine office ranked 39th on the Business Journal's list of OC accounting firms with 26 local employees—a total and ranking that will climb as it consolidates McKay's 14 associates and three partners in Irvine.
CBIZ bought McKay's tax and consulting business. Affiliate MHM bought the smaller attest or audit business. CBIZ CEO Jerry Grusko said the acquisition "added depth … in our Southern California market."
Verlon McKay founded his firm in 1981. "McKay & Carnahan has a very loyal and long-standing client base," McKay said in a statement. "Our name will change … we remain committed to the exceptional services they've come to expect … over the past 36 years."
McKay is listed as the firm's managing shareholder.