JWA Up in October
Friday, December 1, 2017
Share this article: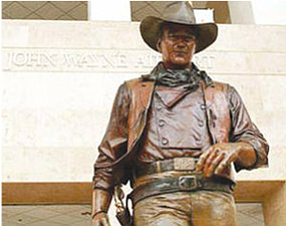 John Wayne Airport passenger traffic rose 1.4% in October to 931,000 year-over-year.
Commercial flights were up 3.2% to about 4,050.
Year-to-date passenger traffic is down 1.3% to 8.63 million; commercial flights in the period are down 1.7% to 37,450.
The airport's international passenger count was down 40% in October to 18,000; international flights were down 44% to about 90. Year-to-date passenger and flight totals are down 36% and 39%, respectively.
The three busiest airlines in October were Southwest at 370,000 passengers, American at 150,000, and United at 140,000.