Boardriders Wants to Buy Billabong
Friday, December 1, 2017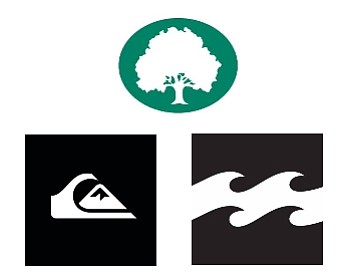 Huntington Beach-based Boardriders Inc. offered to buy the shares of Billabong International Ltd. (ASX: BBG) it doesn't yet own for $1 apiece, in a deal that values Billabong at about $150 million.
Boardriders was Quiksilver Inc. before a bankruptcy and being taken private by Oaktree Capital Management LP. L.A.-based Oaktree also owns 19% of Billabong and is one of its senior lenders.
The offer is about 28% higher than Billabong's last closing price and the Australia-based apparel company's board has given Boardriders due diligence access to its books.
Billabong has hemorrhaged money for more than five years; in 2017 it tripled its annual loss, to $58 million. In 2013 it rejected a takeover offer by TPG Capital LP that valued Billabong at $750 million.
Boardriders' brands include Quiksilver, DC, and Roxy; Billabong's include RVCA, Element, and Von Zipper.