Montage CFO Has IR Chops
Thursday, August 31, 2017
Share this article: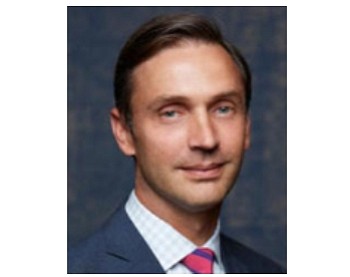 Montage International in Irvine named Brian Karaba executive vice president and chief financial officer.
Karaba has held senior finance roles for 20 years at Marriott International Inc. in Bethesda, Md., and, most recently, Hyatt Hotels Corp. in Chicago.
At the latter he was treasurer and senior vice president of investor relations and corporate finance for the hotel owner and manager, which has a $7.4 billion market cap.
Montage said in a press release Karaba, "played a lead role in managing Hyatt's quarterly earnings process, including drafting the earnings release and earnings call script [and] interacting with investors and sell-side analysts to discuss results." His Montage duties will include "capital markets and investor relations" and "evaluating and securing capital to fund Montage International's growth strategy."
Montage Executive Vice President of Finance Iqbal Bashir, a 15-year Montage veteran, now reports to Karaba.
Montage in January launched the "International" name, an umbrella group that includes
• Montage Hotels & Resorts for the company's high-end resorts, including Montage Laguna Beach
• Pendry Hotels, the company's lifestyle urban hotel brand
• Montage Residences, which are single-family properties at some locations
Montage International also runs golf courses and in May named O.D. Vincent, son of a long-time golf facility owner-operator, Orrin Vincent, a senior vice president to oversee its golf courses.
O.D. Vincent held senior roles with PGA Tour and has been head men's golf coach at University of California-Los Angeles, Duke University and University of Washington.