Wells Fargo Names New OC Chief
Wednesday, August 30, 2017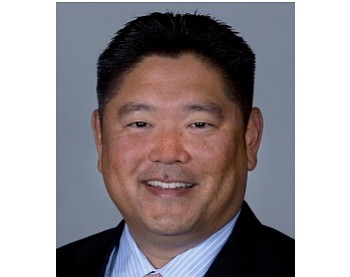 Wells Fargo & Co. named Keith Kobata its Orange County leader to replace Ben Alvarado, who was laid off because of reorganization following controversy over its retail banking practices.
Kobata managed Wells Fargo's north Orange County and Long Beach region for the past decade, overseeing 1,200 employees at 80 banking locations with more than $13.9 billion in deposits. Kobata, a 22-year banking veteran, has served in a variety of capacities at Wells Fargo, including district manager, branch manager and customer service representative.
He serves on the Santa Ana Chamber of Commerce board of directors. Kobata, who resides in Irvine, earned his bachelor's degree in human resources management from San Jose State University.
Wells Fargo has struggled to overcome a scandal over employees being encouraged to open accounts without customers' knowledge.
The lender decided in May to reorganize its retail banking, cutting about 70 senior executive jobs, according to a Bloomberg News article. Alvarado was "looking for new opportunities," Bloomberg said, citing a memo written in May by Mary Mack, Wells Fargo's head of retail and community banking.

Alvarado was an executive vice president responsible for 230 banking locations in Orange County, San Diego, and parts of the Inland Empire with $38 billion in deposits, $9.5 billion in loans, and 3,700 employees. He'd worked for Wells Fargo at least since 1997, when he was a loan officer, according to his LinkedIn page.
Due to the reorganization, Kobata won't have the same responsibilities as Alvarado. David Galasso is now president of Wells Fargo's greater California region, which encompasses an area from Sacramento to the San Diego border with Mexico.
Wells Fargo is the largest bank operating in Orange County by deposits, $20.7 billion, according to the Business Journal's annual list of commercial banks. Last year it employed 3,751 in Orange County.