Real Mex Hires CFO
Tuesday, August 29, 2017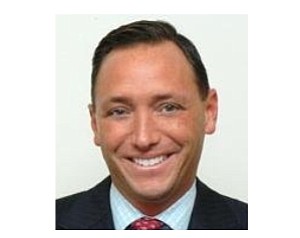 Real Mex Restaurants Inc. in Cypress named Judd Tirnauer executive vice president and chief financial officer.
Tirnauer had held the same roles at Wet Seal LLC in Irvine for about a year.
Chief Executive Bryan Lockwood said in a statement Tirnauer "has earned a reputation for identifying key drivers that accelerate growth while optimizing costs."
The CFO role at Real Mex had been formally unfilled since CFO Laurie Lawhorne, who had held the role for about a year, left in mid-2015; Lawhorne, whose resume includes 10 years in various financial positions with Taco Bell in Irvine and its Louisville-based parent company, Yum Brands, has been CFO for House of Blues Entertainment in Hollywood, since January 2016.
Dessi Sarabosing had been senior vice president, finance & accounting, at Real Mex, which included CFO-type work, according to her LinkedIn profile. Sarabosing, who this year was a Business Journal CFO of the Year honoree, joined wireless tower operator Mobilitie Inc. in Newport Beach as CFO in April.
Real Mex has been majority owned by Z Capital Partners in New York and Tennenbaum Capital Partners in Santa Monica since a 2012 bankruptcy.
The company has in recent years had up to eight brands and 130 restaurants—most are El Toritos—but more recently has closed several dozen underperforming locations under Lockwood, who joined Real Mex in 2015 as its third chief executive since 2012.
Real Mex has said it wants to buy another restaurant chain.
The company ranks No. 11 on the Business Journal list of OC-based restaurant chains with estimated 2016 annual revenue of $263 million and 92 locations systemwide.