SoCal AAA Gets New CEO
Monday, August 28, 2017
Share this article: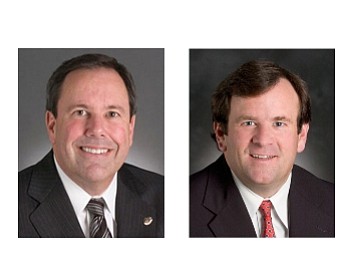 Former Automobile Club of Southern California Chief Executive Robert Bouttier says goodbye to the Auto Club's members in his final column in the September issue of Westways.
Bouttier retired Aug. 1 and was replaced by president and Chief Operating Officer John Boyle.
"I have decided to pass the torch to a new leader," writes Bouttier.
He had been chief executive of the Costa Mesa company since May 2012, president and COO before that, and has worked for AAA for 45 years. He will remain on the group's board.
Bouttier became chief executive when CEO Thomas V McKernan became Chairman. McKernan had led the group for 21 years, growing membership in Southern California 70%, to 6.2 million from 3.6 million, and all membership under parent entity Auto Club Enterprises and across 21 states to more than 14 million.
Nationwide membership now is at about 15 million—30% of all AAA memberships.
Bouttier has focused on service with, the group's website said, "new branches, expanded telephone service centers … phone and data capacity … new discounts, products, services and … travel programs," as well as an AAA mobile app and expanded Auto Club Automotive Research Center.
Boyle has been with the Auto Club for 28 years, also serving as its controller and chief financial officer. Prior to that he worked for accountancy KPMG.
Automobile Club of Southern California is the fourth-largest private company in OC, with 2016 revenue of $5.4 billion and 3,600 employees, according to Business Journal research.