JWA Up in July
Wednesday, August 23, 2017
Share this article: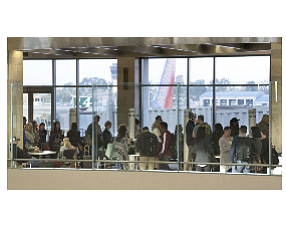 John Wayne Airport saw about 919,000 passengers in July, up 1.7% year-over-year.
The year-to-date passenger total is 5.9 million, down 1.8%.
JWA has averaged 843,000 passengers a year through July for an annual pace of about 10.2 million. Traffic is capped at 10.8 million passengers annually.
Commercial flights totaled about 3,880 in July, down 1%.
There were 21,241 international passengers, down 38%, on roughly 93 flights, down 42%.
The three busiest airlines based on passenger count were Southwest Airlines, with 344,000; American Airlines, with 161,000, and United Airlines with 143,000.