St. Joe's Afable Will Retire
Tuesday, August 22, 2017
Share this article: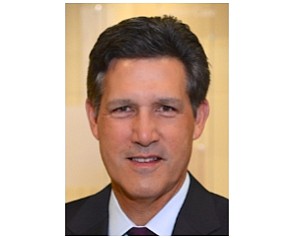 Richard Afable, executive vice president of Providence St. Joseph Health Southern California Region, said he will retire in December. Afable also serves as president and chief executive of Irvine-based St. Joseph Hoag Health, a seven-hospital system that includes Hoag's two hospitals in Irvine, Newport Beach, Missions Hospital Mission Viejo and Laguna Beach, St. Joseph Hospital Orange and St. Jude Medical Center in Fullerton.
"Many people call for changes in health care, but few accomplish lasting transformation. Dr. Afable is one of these rare leaders," said Mike Butler, president of operations at Providence St. Joseph Health. "He has developed a strong regional network in Southern California, focusing on expanded care, greater access, innovative wellness services and solid partnerships with physicians, employers, community organizations and other health providers."
More details of the transition plan will be announced later in the year. Afable said he plans to devote himself to mental health advocacy and is presently forming a coalition to address the needs of mental health services in the Orange County area.
Afable was president and chief executive of Newport Beach-based Hoag Memorial Hospital Presbyterian for eight years prior to the formation of St. Joseph Hoag Health in 2013—the merging of two former competitors in the region—he then served as chief executive of the joint entity.
Afable is the chair-elect of the California Hospital Assocation, the largest state hospital association in the country. He has received many honors, including being named as the "100 Most Influential People" and "50 Most Influential Physicians" in Modern Healthcare; he has also been repeatedly named among "Health System Leaders to Know," 100 Leaders of Great Hospitals" and "100 Physician Leaders of Hospitals and Health Systems" in Becker's Hospital Review.
Dr. Afable is 63, he graduated Loyola University Chicago's Stritch School of Medicine and was an internist for a decade before teaching medicine at Wake Forest. He moved into administration first at the University's HMO and later with what would become St Joseph Hoag Health here in Orange County.