SEC Revokes Stock of Irvine's Ubiquity
Tuesday, August 22, 2017
Share this article: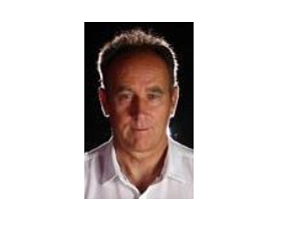 The Securities and Exchange Commission said today that it's officially revoked the stock of Irvine-based Ubiquity Inc. In late July, the commission's Division of Enforcement recommended the stock be revoked, based on a pattern of Ubiquity violating reporting requirements.
Invoking the Securities Exchange Act of 1934 and citing Ubiquity's failure to file timely reports, the Commission "ORDERED, pursuant to Section 12(j) of the Exchange Act, that registration of each class of Respondent's securities registered pursuant to Section 12 of the Exchange Act be, and hereby is, revoked. The revocation is effective as of August 22, 2017."
Since the company went public in 2013, it only filed its first three periodic reports on time, according to SEC documents. Today's revocation follows the SEC temporarily suspending the stock in March, for the same reasons.
In June, Ubiquity filed for a deadline extension until Aug. 15 to become current. Ubiquity said at the time that its progress was hampered by a series of "unfortunate events," such as being locked out of its offices for two weeks, lack of cooperation by outside vendors, and unavailability of key people.
The SEC granted Ubiquity a partial extension until July 10. On July 25, the commission and Ubiquity agreed to "full relief" sought by the commission, the revocation of the stock, according to SEC documents.
Founder and current interim Chief Executive Chris Carmichael could not be reached for comment today.
The Irvine-based company has been transitioning from traditional media toward augmented and virtual reality work.
It began in 2007 as a film and video production, post production, and graphics company, with its own studios. It went public early 2013 and at one time was valued at over $100 million.
But over the last three years the firm posted losses in excess of $100 million, and at the end of 2015 had debts of almost $24 million and little cash on hand.
The company's shares traded at the start of today (OTC: UBIQ) at $0.05 for a $15 million market cap with about 306 million shares outstanding. The last trade listed is at $0.