Robinson In $417M Verdict Over J&J
Monday, August 21, 2017
Share this article: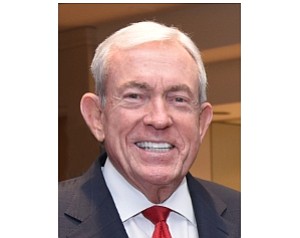 A Los Angeles jury ordered Johnson & Johnson to pay $417 million to a 62-year-old Los Angeles woman who blamed her ovarian cancer on the company's talc, in the first California trial over the product.
Mark Robinson Jr. of Newport Beach-based Robinson Calcagnie Inc. represented plaintiff Eva Echeverria. The firm is representing hundreds of women with ovarian cancer, allegedly from the company's talc.
The jury found New Brunswick, NJ-based Johnson & Johnson and its consumer-products unit liable for failing to warn Echeverria about the risk of Johnson's Baby Powder. The verdict includes $347 million in punitive damages. The company faces up to 5,500 claims in U.S. courts, and has lost four previous verdicts in St. Louis for a total of $300 million.
Johnson & Johnson is appealing the verdicts, including this one. It has said the plaintiffs' allegations aren't supported by scientific evidence, pointing to a New Jersey state court decision last year tossing out two cases set for trial.
"J&J's docs show that J&J knew, in the '60s,'70s, and '80s and '90s and never warned," Robinson said.
"I argued that by 1986 they should have absolutely warned. That's 31 years ago. That's why the jury gave such a large punitive damage verdict."
Bart Williams, an attorney for J&J, told jurors there is a stricter standard required under California law for when a product needs a warning label, according to the Wall Street Journal and other reports. "It's about establishing causation," Williams said.
Robinson is the founder and owner of his Newport Beach law firm.
The $417 million verdict is the third-largest jury award in the U.S. so far this year, according to news reports. The largest, $500 million, also has an OC connection. A Texas jury made that award to ZeniMax Media Inc. over its claim that the virtual reality headset maker, Facebook Inc.'s Oculus VR—which started in OC – breached a nondisclosure agreement.