Evolution Sells LAX Hotel for $54M
Tuesday, August 15, 2017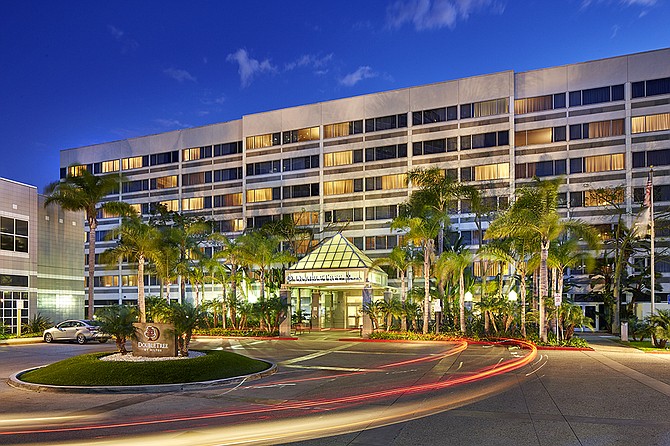 Evolution Hospitality in San Clemente and Argosy Real Estate Partners in Wayne, Pa., sold the 216-room DoubleTree by Hilton Hotel LAX in El Segundo for about $54.1 million, sales records show.
The deal works out to $250,500 per room.
The hotel last sold in February 2014 for $33.1 million, records show.
Evolution is the former management division of Tarsadia hotels and runs about 40 properties. Argosy and affiliates have $1 billion in assets under management.
The buyer is Umbrella Hotel Group, according to Holliday Fenoglio Fowler in Century City, which arranged a seven-year mezzanine loan for Umbrella through Washington Real Estate Holdings LLC in Seattle.
Umbrella is affiliated with the Goyal family in Northern California and was assisted in the "sourcing, underwriting and loan assumption" by Twenty Four Seven Hotels in Newport Beach, which will manage the property.
HFF said Goyal companies run Shell and Chevron gas stations and want to buy more "premium flagged, value-add" hotels in the Western U.S.
The seven-story hotel has about 3,300 square feet of indoor meeting space and other amenities.
Neil Nisperos is a reporter for sister publication the L.A. Business Journal, where a version of this article first appeared.