Pacific Premier Buys Plaza Bancorp
Wednesday, August 9, 2017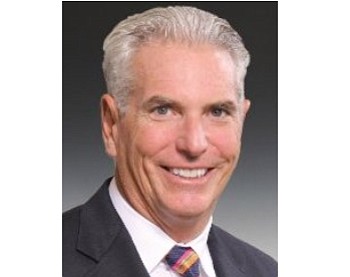 Irvine's Pacific Premier Bancorp (NASDAQ: PPBI) bought neighbor Plaza Bancorp (OTC Pink: PLZZ) in an all stock deal for $226.3 million.
The acquisition values Plaza at $7.29 a share, or a 12% premium to yesterday's close. Plaza shares, which have almost doubled in the past year, recently traded about 9% higher on the day.
Shares of Pacific Premier, which have risen about 50% in the past year, declined 5 cents to $36.45.
Plaza has $1.3 billion in total assets, $1.1 billion in total loans and $1.1 billion in deposits. The acquisition will increase Pacific Premier's total assets to $7.7 billion on a pro-forma basis. The bank is aiming for $10 billion in assets.
"Entering Los Angeles County has been a key focus of our long-term strategic plan to build Pacific Premier into the leading commercial bank headquartered in Southern California," Pacific Premier Chief Executive Steven Gardner said in a statement.
After the deal closes, Plaza shareholders will own 13.1% of Pacific Premier. Carpenter Fund Manager GP owns 86% of Plaza common stock, said Pacific Premier.
Earlier this year, Pacific Premier purchased Heritage Oaks Bancorp, which was 17% owned by Carpenter & Co. As of April, Carpenter & Co. owned about 5% of Pacific Premier.
D.A. Davidson & Co. acted as financial adviser to Pacific Premier while Sandler O'Neill + Partners LP advised Plaza. Holland & Knight LLP was legal counsel to Pacific Premier while Sheppard Mullin Richter & Hampton LLP provided counsel to Plaza.