Disney Parks: Q3 Bright Spot
Tuesday, August 8, 2017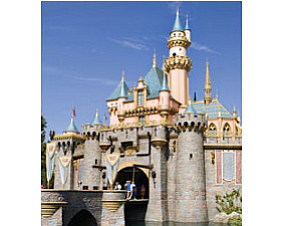 Walt Disney Co.'s Parks and Resorts Segment had $1.2 billion in operating income on revenue of $4.9 billion in the Burbank-based entertainment company's most recent quarter, growth of 18% and 12%, respectively.
The segment runs Disneyland Resort in Anaheim.
Growth in operating income came from Disney's international parks, while domestic operations were flat. The domestic parks had higher costs in part because Walt Disney World's Animal Kingdom theme park opened World of Avatar during the quarter.
Some of the international growth came from a full quarter of operations at Shanghai Disney Resort, and some of the overall growth came from the Easter holiday, which fell in the quarter.
Guest spending growth—a component of the segment's revenue—came in part via increases in admission prices at the parks and higher average daily room rates and food and beverage at its hotels.
Parks had higher attendance while hotels overall saw fewer "occupied room nights" because of vacation club unit renovations and conversions, the company said.
Disney Co. doesn't break out results for individual locations, parks or hotels.
Walt Disney Co. overall experienced a 10% decline in segment operating income to $4 billion on flat revenue of $14.2 billion.