ASICS Stumbles in Q2
Tuesday, August 8, 2017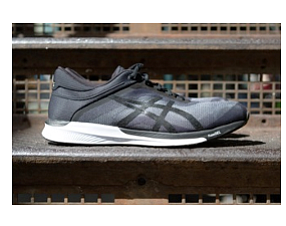 ASICS America Corp.'s sales in June quarter declined 8.9% to $231.2 million, according to figures provided by its parent, Japan-based ASICS Corp.
The Irvine-based footwear and apparel division covers markets in North America and Brazil. Its revenue for the first half of the year was $493.6 million, a 5.9% decrease from $524.6 million it posted during a year-ago period. The dip was "due to weak sales in the U.S."
Division's income for the first half of the year was $31.4 million, a 396.2% jump the company attributed to "an improved cost of sales ratio, expenses being pushed to the second half of the fiscal year, and the recording of allowance for doubtful receivables in the corresponding period of the previous fiscal year."
The parent company reported $1.8 billion in total revenue for the first six months, a 3% year-over-year decrease. Its operating income totaled $142.5 million, a 17% dip compared to $171.5 million in the year-ago period.