Anaheim Visitors Spend $710M in May
Tuesday, August 8, 2017
Share this article: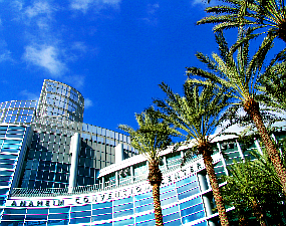 Visit Anaheim said 2.4 million people visited the city in May and spent $710 million countywide.
The city's visitor number is up about 19% year-over-year and OC spending is up half that percentage to 9.5%.
The year-to-date visitor count through May in Anaheim is 10 million, up about 13%.
Year-to-date spending by Anaheim tourists in the county is about $3.4 billion, up 9.5%
Anaheim saw about 23 million visitors who spent about $8 billion countywide in 2016, up a bit more than 2% and 7% respectively, compared with 2015.
Day-trippers to Anaheim have historically run about two-thirds of the city's traveler total; travelers to the city commonly account for about half of OC visitor totals.
CIC Research Inc. in San Diego collects and crunches the city travel and OC spending data for Visit Anaheim.
Visit Anaheim markets the city as a destination for business and leisure travel.