Masimo Beats Q2, Stock Slides 9%
Thursday, August 3, 2017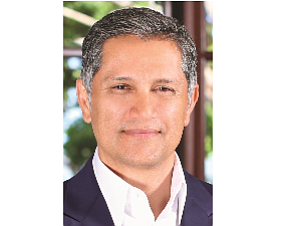 Masimo announced strong second quarter results, total revenue rose 11.8% from $172.6 million to $192.9 million, including royalties. Product revenue rose 11.1% to 182.8 million.
Shares of the Irvine-based medical device maker—which had a strong run in the last part of 2016 into 2017, reaching a new all-time high at $104 per share and recently trading at $97 per share—dropped nearly 10% this morning to $85 per share. It's rallied to $88 at midday.
The dip could be a result of Masimo's acquisition outlook. Chief Executive Joe Kiani said the company feels good about its organic growth and that it is looking to acquire startup technologies.
Masimo is an Irvine-based firm whose core business is developing and manufacturing systems that monitor patients.
"We are seeing double-digit revenue growth and strong operating margin growth, 30%--so why M&A?" asked Kiani. "One, we feel like we can handle it. Two, we want to create diversification for Masimo. I joked that we don't want a Kodak moment that somehow the core business gets obsolete because of changes and new things coming out and you are left with nothing."
He said the company plans to look for opportunities entirely different from the company's current offerings. "We are not interested in buying things that will dilute Masimo…we are looking for what I call fixer-uppers in great neighborhoods."
That strategy means two things. First, the company can pay for the opportunity with existing cash and "it won't cost us very much." And two, the invested opportunity will take a while before it starts to hit that return translating that to dividends.
Kiani is bullish about growth because of contributions from Royal Philips and new products. Masimo concluded a multi-year lawsuit with Philips last November where Masimo released Philips from having to pay the $467 million jury verdict—Masimo won damages in a suit accusing Philips Electronics North America Corp. of infringing on two patents for measuring blood oxygen levels—and entered into a partnership that includes joint marketing and sales of Masimo sensors in conjunction with Philips' patient-monitoring equipment and select products.