Downtown Disney Plans VR
Thursday, August 3, 2017
Share this article: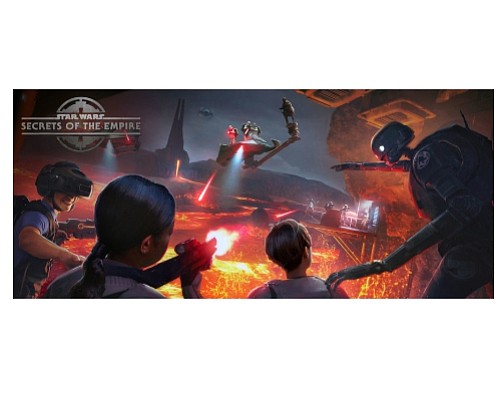 Anaheim retail and entertainment complex Downtown Disney will get a virtual reality experience this year.
The attraction—"Star Wars: Secrets of the Empire"—is a joint project between Walt Disney Co.'s Lucasfilm unit and a Utah-based company called The Void, which has done virtual reality projects in other retail-focused locations.
A press release from the companies described "an untethered … multi-sensory experience" with interaction between customers and Star Wars characters in "fully immersive social experiences."
Disneyland Resort's Star Wars-themed land—"Star Wars: Galaxy's Edge"—is expected to open in 2019 with similar elements; the theme park and its Burbank-based parent have teased out elements of the attraction over the last year or so.
Walt Disney Co. units have secured patents on technology that could contribute to potential components of Galaxy's Edge or Secrets of the Empire, such as plants that respond to touch and roving characters that know guests' names.
Walt Disney World in Orlando will get a Secrets of the Empire location at its Disney Springs complex and a Galaxy's Edge attraction at the resort.