UCI Reverses Course
Wednesday, August 2, 2017
Share this article: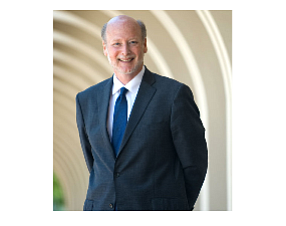 University of California-Irvine Chancellor Howard Gillman said today that all students who received provisional acceptances into UCI will be fully admitted, except those whose transcripts clearly indicate that they didn't meet its academic standards.
That reversed the university's recent rescinding of the admissions for nearly 500 prospective students who'd already been accepted. The university said then that too many of the approximately 31,000 students who received acceptance letters decided to attend. About 7,100 freshmen were accepted and planned to register this fall, approximately 850 more than the university had planned for.
Gillman's announcement today says the university will also establish an expedited process to allow students who didn't meet UCI's academic requirements to make the case for extenuating circumstances.
"We're trying to understand how we under-estimated the number of students who planned to enroll this fall," his statement said. "We're also trying to understand why we chose to notify students in an insensitive way or couldn't answer their telephone calls adequately. I intend to find out so this will never happen again."
Gillman directed UCI's internal auditor to review the admissions process and suggest areas for improvement and issue a preliminary report within 60 days.