American Vanguard Beats, Shares Pop
Wednesday, August 2, 2017
Share this article: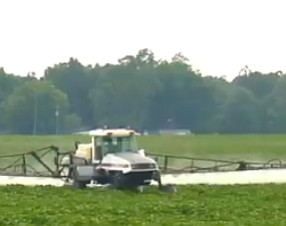 Shares of American Vanguard Corp. rose about 16% over the last two trading sessions to more than $20 apiece and a $613 million market cap after the company's second-quarter profits exceeded Wall Street forecasts.
The Newport Beach-based developer and manufacturer of chemical products for agricultural, commercial and consumer use, posted a 7% increase in sales to $77.9 million. Its net income was $4.3 million, or 15 cents per share, compared to $3.2 million, or 11 cents per share a year ago. Analysts had anticipated $77.7 million in revenue, and earnings of 14 cents per share.
The uptick "was due largely to the diversification of our base business and disciplined operating and financial management," Chief Executive Eric Wintemute said during an earnings call on Monday. "Looking into the future ... I am optimistic. For the balance of the year I expect to see stable performance overall from our existing product lines, both domestic and international."
American Vanguard, founded in 1969, employs about 400 workers locally and at its manufacturing sites in Los Angeles, Marsing, Idaho, Axis Ala., and Hannibal, Mo. It sells domestically through national distributors and buying groups or cooperatives that sell to retailers, growers or end-users.