Toll Road Rating Raised
Tuesday, August 1, 2017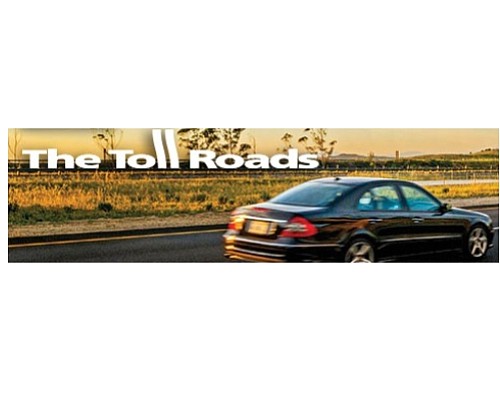 Fitch Ratings upgraded $2.19 billion in debt of the San Joaquin Hills Transportation Corridor Agency, citing rising traffic and revenue.
It increased the $1.9 billion in senior bonds from BBB- to BBB and $294 million in junior bonds from BB+ to BBB-. The Rating Outlook was revised from positive to stable.
"Financial metrics have improved in recent years," Fitch said in a statement. "A consistent track record of rate increases suggests political flexibility is also solid. Over the past 10 years its rate covenant has been well tested and proven to provide creditors with significant protection."
The 15-mile road that connects south OC to the John Wayne Airport, has the highest per-mile toll rate among Fitch-rated U.S. toll roads, excluding managed lanes and bridges. The agency has unlimited legal rate-setting authority and has no additional debt plans, Fitch said.
The agency refinanced its debt in 2015. Traffic increased 9.4% in fiscal 2016 while revenue rose 12.4%. Traffic has risen 4.5% year to date through May while revenue increased 7.3%, reflecting toll rate increases.
The San Joaquin agency's 20-year bonds have improved this year from 90 basis points to 60 basis points over the benchmark Municipal Market Data (MMD) AAA scale, said Terrence Loughran, a muni portfolio manager at the Irvine office of City National Rochdale. A falling spread means the market perceives the bonds as safer, he said. The S&P Global Ratings on May 1 also upgraded the toll-road bonds.
"Toll road bonds have performed very well in 2017 due to two things: a stable economy, particularly in Orange County, and low gas prices," Loughran said. "It's a good combination; it's a rising tide for all ships."
The 20-year bonds are yielding 3.15% while the agency's 10-year bond yield is around 2.7%, Loughran said.
The Foothill/Eastern Transportation Corridor Agency, which manages toll roads in northeastern Orange County, has a lower rating of BBB-/BB+ with a stable outlook, reflecting its weaker financial metrics, Fitch said.