Wanted: Most Community-Minded Companies for New OCBJ List
Thursday, April 27, 2017
Share this article: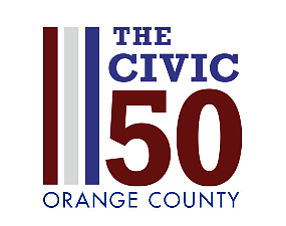 Is your company about much more than its bottom line? Does it also use its resources to better the Orange County community?
Then we'd like to know about it.
The Business Journal, in partnership with OneOC, will present the first local Civic 50 list of the most community-minded companies.
Our list of small, medium and large businesses that lead Orange County in civic involvement will be published on Oct. 23 as part of a Special Report highlighting businesses included in the ranking. The Business Journal will further recognize honorees at an Oct. 19 luncheon ceremony.
We're soliciting companies to take part in our selection process, which involves an online survey administered by New York-based True Impact, which has worked with the Points of Light organization since 2012 to conduct a survey for a national Civic 50 ranking. This will be the first such local listing in the country.
To learn more about Civic 50 Orange County and access the survey, go to www.oneoc.org/occivic50.