Great Wolf Parent Moves HQ
Thursday, April 27, 2017
Share this article: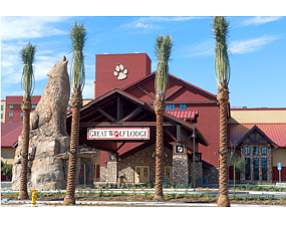 The owner of Great Wolf Lodge Southern California in Garden Grove moved its headquarters from Madison, Wisconsin, to Chicago.
Great Wolf Resorts Inc. had been based near its Wisconsin Dells water park, which, as Black Wolf Lodge, was founded as the waterpark resort chain's first location in 1997.
Great Wolf Resorts had about a dozen properties in May 2015 when one New York private equity firm, Apollo Global Management LLC, sold it to another, Centerbridge Partners, for $1.35 billion.
Apollo had owned it about three years and added two locations during its tenure; Centerbridge has opened, bought, or begun development on five more resorts since it bought Great Wolf.
The Garden Grove resort's 603 suites and 105,000-square-foot waterpark opened last year, three miles down Harbor Boulevard from Disneyland Resort.