Franchiser Adds CMO
Thursday, April 27, 2017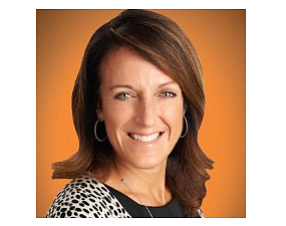 Home Franchise Concepts LLC in Orange has named Gayle Milling chief marketing officer.
Milling was until December CMO at weight loss clinic chain Lindora Medical Clinics Inc. in Costa Mesa and was previously global vice president for e-commerce and digital for apparel and sunglasses maker Oakley Inc. in Foothill Ranch.
The CMO is a new role at HFC, which is pushing to grow its three homecare franchises that provide products and services including window coverings, space organization and decorative concrete work.
HFC has an estimated $50 million in annual revenue from the three companies, with franchise filings showing the largest chunk, about $41 million, coming from its Budget Blinds LLC division.
New York private equity firm Trilantic Capital Partners LP bought a controlling interest in HFC in December 2015; it invests $50 million to $250 million in firms with an enterprise value of $100 million to $1 billion.
The new owners named then-Chief Financial Officer Shirin Behzadi HFC's chief executive in December 2015.
For more coverage of OC small businesses, see the Special Report in Monday's print edition of the Business Journal.