China Billionaire to Take ChromaDex Stake
Thursday, April 27, 2017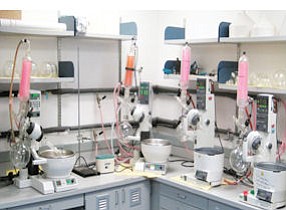 ChromaDex Corp. in Irvine said Hong Kong investor Li Ka-shing would buy up to $25 million of its common stock in a private placement.
Forbes in February named Li the wealthiest person in Asia with an estimated net worth of $31.3 billion.
Li's Cheung Kong Holdings include investments in transportation, real estate, financial services, retail, energy and utilities and, according to an earlier Forbes article, makes up 4% of the Hong Kong stock exchange.

He is chairman of CK Hutchison holdings, which the magazine said is the largest health and beauty retailer in Asia and Europe.
ChromaDex makes "proprietary health, wellness and nutritional ingredients [for] dietary supplement, food and beverage, skin care, sports nutrition, and pharmaceutical products," a company press release said.
Li's investment came via Horizon Ventures, which has held stakes in firms that include Facebook and Spotify, ChromaDex said.