Amway Unit to Lay Off Workers
Thursday, April 27, 2017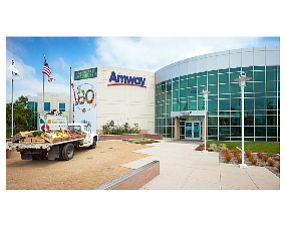 Amway Corp.'s Buena Park facilities will see an unknown number of layoffs this week, according to a local news report in Ada, Michigan, where the parent company is based.
Amway said it would let go 90 workers between Ada and Buena Park, the latter of which houses some of the direct-selling giant's Nutrilite Products Inc. division.
The company hadn't as of April 24 filed a Worker Adjustment and Retraining Notification with the state Employment Development Department, which suggests the local cuts will be less than 50 workers.
Amway's annual sales have declined in each of the last three years, from $11.8 billion in 2013 to $8.8 billion in 2016, largely on weakness in China.
Nutritional supplements are its largest single product category with a 49% share of annual sales. It also sells beauty, personal care, and home care products.
It said in 2014 it would invest $42 million in new research and manufacturing facilities in Buena Park, where it then-employed about 680 at a 22-acre campus on Beach Boulevard, about a mile north of Interstate 5.
Amway in January 2015 bought Laguna Beach-based energy drink maker XS Worldwide Inc., with about $150 million in annual sales at the time, on undisclosed terms.
Amway last week opened a business center with meeting and demonstration areas in Buena Park for its local direct sales representatives; the company was founded in 1959 as a multilevel marketing company and now operates in about 100 countries.