Samuelis Give UCI $30M
Tuesday, April 25, 2017
Share this article: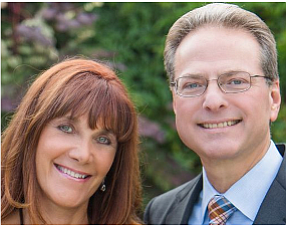 The Samueli Foundation gave University of California-Irvine $30 million to help build a 100,000-square-foot facility for "convergent science"—cross-disciplinary research in engineering, computing and physical sciences.
The money helped UCI qualify for $50 million in state funds from the UC Office of the President and UCI will kick in another $40 million for a total budget of $120 million.
UCI expects construction to begin this fall and take three years to complete.
The Corona del Mar foundation was started by Henry and Susan Samueli. Henry Samueli said in in a statement that he and his wife support "science, technology, engineering and mathematics education … from kindergarten through higher education."
Henry Samueli co-founded chipmaker Broadcom Corp., which was sold for $37 billion to Avago Technologies Ltd. last year, which then took the name Broadcom Ltd. It's based in Singapore, keeps U.S. headquarters in San Jose and maintains an OC presence.
The facility is meant for "large-scale, collaborative and cross-disciplinary research," UCI said.
Potential ideas to be explored include developing chemical and material sensors to better diagnose and treat cancers; using big data, environmental engineering and organic chemistry to improve water supply or solar energy; testing driverless vehicles; and cybersecurity coders and mathematicians collaborating on military or medical challenges.
Some 50 faculty members, including "high-profile" new hires, will work there, UCI said. A community observatory with a telescope may be built on the roof.
The building will be near Frederick Reines Hall, off Bison Avenue and East Peltason Drive.