JWA Traffic Declines Again
Tuesday, April 25, 2017
Share this article: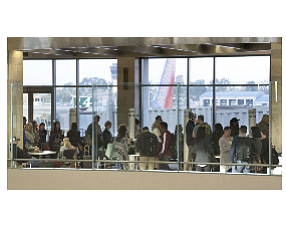 Passenger traffic at John Wayne Airport fell 2.5% in March compared with same period a year ago, the second such decline in the last two months.
Year-over-year passenger count fell 7.5% in February after a 1% uptick in January.
An airport spokesperson attributed declines in both months to flight delays and cancellations caused by winter weather.
March passengers totaled about 856,000, compared with 878,000 in March 2016.
Passenger count is down 3% on the year to 2.36 million, from 2.43 million in the first quarter last year.
Commercial flights in March declined about 1.6% year-over-year and are down 2.5% for the first quarter.
International passenger counts were down by more than one-third in March to 19,000; the Q1 total is 55,000, which is down 30% year-over-year.
International flights are down 33% for March and 28% for the first three months of 2017.
The three busiest airlines by passenger count at John Wayne Airport in March were Southwest, with 351,000; American with 149,000; and United with 128,000.
Those results reflect slight changes in the ratio of passengers among the top three airlines. Southwest last year commonly counted more than 400,000 passengers a month, while American and United often hovered around 100,000 apiece.
But the airport cut Southwest's passenger allocation by about 930,000 for 2017, and the carrier cut routes from JWA, including flights to Mexico.