FDA Approves Allergan Dry Eye Device
Tuesday, April 25, 2017
Share this article: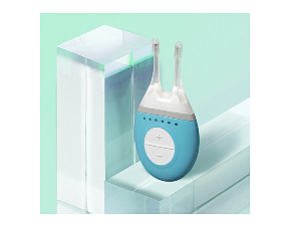 Allergan PLC received Food and Drug Administration approval for TrueTear Intranasal Tear Neurostimular, a device that temporarily increases tear production via electrical stimulation.
The company said it is the first and only FDA-cleared device developed to temporarily increase tear production during neurostimulation in adult patients; neurostimulation is a a common technique in other areas, such as pain control and movement disorder treatment.
The device is part of the company's U.S. Specialized Therapeutics unit in Irvine that is comprised of eye care, aesthetic medicine and therapeutics. The nonsurgical TrueTear is a handheld stimulator with daily disposable tips inserted into the nasal cavity. It is designed to stimulate natural tear production.
Chief R&D Officer David Nicholson said Allergan continues to look for new products to offer through its portfolio and "True Tear represents the next step forward." The pharmaceutical company acquired the technology in 2015 when it bought Oculeve Inc. in San Francisco.
Allergan, which is based in Dublin, Ireland, traded recently at an $80 billion market cap.