Stratus Wine Country Cambria Set
Monday, April 24, 2017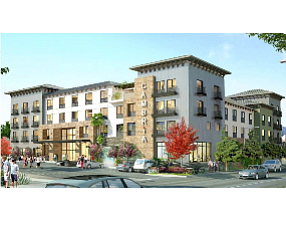 A second Cambria-branded hotel being co-developed by Newport Beach-based Stratus Development Partners LLC got the go-ahead from Napa city planning commissioners last week.
The four-story, 90-room hotel joins a four-story, 132-room hotel in Rohnert Park, Calif., which is also a co-development deal and also set to be a Cambria-branded product.
Napa is in Napa County; Rohnert Park is in Sonoma County. The two sites are 32 miles apart. California's wine regions north of San Francisco have seen heavy hotel development in recent years.
Stratus is co-developing the Napa hotel with longtime local property owner George Altamura, who's had the project in the works for about 10 years. A redesign that commissioners found more in keeping with the city's look sealed their approval. An opening date hasn't been set.
Stratus is co-developing the Sonoma hotel with Choice Hotels International Inc., in Rockville, Md., which owns the Cambria chain. The hotel, set to open in 2019, is a less than a mile from a casino.
Stratus is developing Hotel Capistrano, a 102-room boutique hotel scheduled to open in summer 2018. It is set to be run by Kimpton Hotels & Restaurants in San Francisco, which also operates the Kimpton Shorebreak in Huntington Beach.
Stratus has developed hospitality and other properties in Orange County, along the California Coast, and in Dallas and Boston.