FivePoint Updates Terms of IPO
Monday, April 24, 2017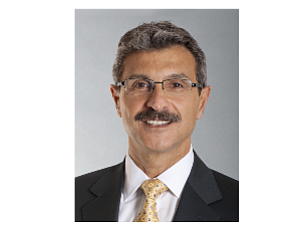 FivePoint Communities Inc. could raise nearly $600 million from its forthcoming initial public offering and a trio of concurrent private placement deals, according to new regulatory documents filed with the Securities and Exchange Commission.
The Aliso Viejo-based master developer said in an updated registration statement that it's looking to sell 21 million shares of Class A stock in its proposed IPO, at a price between $18 and $20 per share.
A deal that falls in the middle of that price range would bring in more than $421 million in proceeds for the developer of Irvine's Great Park Neighborhoods and other big housing projects in California, assuming underwriters of the IPO exercise their their over-allotment option in full.
FivePoint previously set a $100 million placeholder amount for the IPO in its first batch of paperwork for the proposed stock sale, which was filed on April 14.
Miami-based homebuilder Lennar Corp. also plans to buy $100 million of FivePoint's stock in a concurrent offering, and would remain the company's largest shareholder following the IPO.
Two other investment groups, New York-based Third Avenue Management LLC and Castlelake LP of Minneapolis, are both considering buying an additional $25 million in the company's stock as well in private placements, according to regulatory documents filed today.
Owners of the stock being sold in the IPO are expected to cumulatively own between 15% and 17% of FivePoint's Class A shares following the IPO.
For more details on the offering, see this week's edition of the Business Journal.