True Drinks Names CEO
Tuesday, April 18, 2017
Share this article: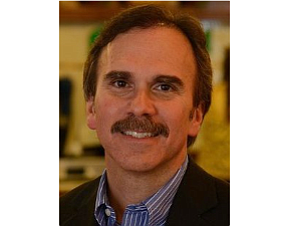 True Drinks Holdings Inc. in Irvine named James Greco its chief executive.
Greco is principal, president and chief executive of investor Pilgrim Holdings LLC in Delray Beach, Fla., and joined the True Drinks board on Feb. 6.
Former True Drinks Chief Executive Kevin Sherman retains the role of president at the company, which makes a bottled water product for kids called AquaBall.
Vinny Smith, an OC technology entrepreneur and investor who heads Toba Capital LLC in Newport Beach, owns a stake in the company.
True Drinks trades over-the-counter and recently had about a $16 million market cap.
Greco has held senior executive roles at five restaurant or food companies: Newk's Franchise Company LLC in Jackson, Miss., which runs sandwich shops; Sbarro LLC, a pizza chain based in Columbus, Ohio; bagel-and-breakfast operation Bruegger's Enterprises Inc. in Dallas, Texas; private-label ice cream maker Fieldbrook Farms in Dunkirk, N.Y., and private label fruit juice maker Natural Country Farms, now part of a company in Akron, Ohio.
Pilgrim invested in Bruegger's with Boca Raton, Fla., private equity firm Sun Capital Partners, which owns Johnny Rockets Group Inc. in Lake Forest.