OC TV Stations Get $115M
Thursday, April 13, 2017
Share this article: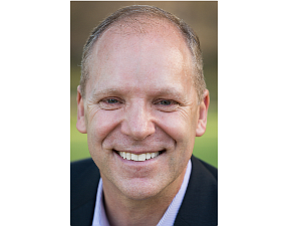 PBS SoCal KOCE, with headquarters in Costa Mesa, will receive $49 million and KDOC-TV in Santa Ana will receive $66 million from the Federal Communication Commission's "World's First Broadcast Incentive Auction," which closed today.
The auction let broadcasters sell all or part of their broadcast spectrum for nationwide wireless mobile use ion the "first-of-its kind" market for re-purposing broadcast airwaves, according to the FCC.
The commission paid out close to $20 billion for 70MHz of spectrum. Stations now have 39 months to move broadcast stations to new channel assignments, if required in their deals.
PBS SoCal will not have to change its on-air stations, so viewers will not be affected, said Andrew Russell, president and chief executive. The station reaches 18 million people, according to a spokesperson.

The station participated in the auction through a channel-sharing partnership with Los Angeles station KSCI. The partnership got $138 million in total.
PBS SoCal plans to invest in content production, broadband service for mobile and web viewers, restructuring debt, and an endowment to generate revenue.
The station's coverage area spans six counties from San Diego to Santa Barbara and from Los Angeles to the Inland Empire and desert cities.
KDOC-TV does have to change channels. It will move from Channel 32 to Channel 12 on air, said Bert Ellis chairman and chief executive of Ellis Capital, an early-stage venture capital investor in Atlanta, which owns the station. It will use its revenue to bolster its balance sheet and pay down debt, he added.

KDOC reaches 5.6 million homes throughout Southern California.