Biolase to Raise Up to $17.6M
Thursday, April 13, 2017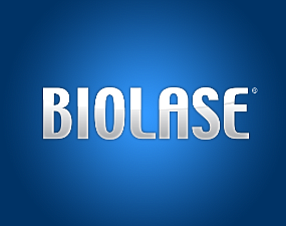 Biolase Inc. in Irvine plans to raise up to $17.6 million, including warrants, in a private placement with several investors.
The dental laser maker will sell $10 million in unregistered shares of convertible preferred stock and $500,000 in warrants to buy more such shares to current investors and some directors and officers, which include Oracle Partners, LP, Oracle Ten Fund Master, LP, Oracle Institutional Partners LP, and Schuler Family Foundation.
If all shares are purchased and warrants are exercised, Biolase would raise $17.6 million.
The placement is of 80,600 shares of new convertible preferred stock at a $124 a share; each share can convert to 100 shares of Biolase common stock.
Biolase placed $10 million in preferred shares with several of the same investors in August, a sale that included about 88,500 preferred shares convertible to common stock at $1.13 apiece.
Shares traded about 6% higher recently, at $1.36 apiece for a $92 million market cap.
Biolase lost $15.4 million on revenue of $51.8 million in 2016.