WD Leads $33M Investment Round
Tuesday, April 11, 2017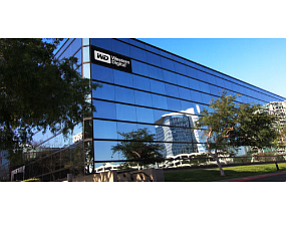 Irvine-based Western Digital Corp. led a $33 million strategic funding round for a Northern California company that specializes in flash storage systems.
The funding round for Newark, Calif.-based Tegile Inc. included prior backers Meritech Capital, Capricorn Investment Group and Cross Creek Capital.
The company said the proceeds are earmarked for technology development, product innovation, and global expansion.
Tegile, which has raised $178 million, makes flash-based storage arrays targeting the database, virtualized server and virtual desktop segments.
The deal is at least Western Digital's second strategic investment this year. In January the world's largest disk drive maker, with annual sales of nearly $13 billion, backed Campbell, Calif.-based cloud service provider Panzura in a $32 million funding round.