Five Point Refiles IPO
Monday, April 10, 2017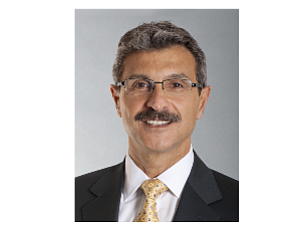 Five Point Holdings LLC in Aliso Viejo refiled its registration to go public and set a placeholder value of $100 million on the offering.
The community developer last year combined several California communities under one company and filed a draft IPO registration in July 2015 but didn't go public at that tme.
Five Point's projects span the state—from Great Park Neighborhoods in Irvine, to developments in Newhall Ranch, north of Los Angeles, and in San Francisco—with about 40,000 potential lots and 21 million square feet of commercial space.
It reported $39 million in 2016 sales.
Emile Haddad is chief executive of Five Point. Shareholders who beneficially own at least 5% of the company, according to the filing, include Haddad, Miami-based developer-builder Lennar Corp., Lennar Chief Executive Stuart Miller, its Chief Operating Officer Jon Jaffe, and former Irvine Company executive Gary Hunt.
The Business Journal reported in its April 3 print edition that in an improving IPO market, Five Point "might just find a window to go public," according to Miller.