Concierge Health App Planned
Friday, April 7, 2017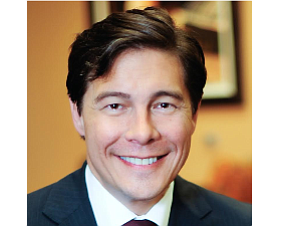 Former Alphaeon Corp. Chief Executive Robert Grant said he will launch an app this fall for consumers to schedule and access on-demand specialist physicians in fields such as orthopedics, cardiology and brain surgery.
The app will connect customers to about 1,500 specialists for urgent care and hospital concierge clinics in cities like New York, Los Angeles, Dallas, Miami and Washington D.C.
The service costs $2,000 a year for an individual and $3,500 for a family.
Newport Beach-based Concierge Key Health LLC is developing the app. Funding came from Dental Innovations in Germany and private investors.
Strathspey Crown Holdings LLC, , a "self-pay healthcare-focused growth holding company" in Newport Beach, its website said, is the filer of Concierge Key Health's trademark application, according to filings. It is also an investor in Alphaeon Corp., which was Grant's former company.
Grant resigned as chief executive of Alphaeon last May, after three years as head of the Irvine-based "lifestyle healthcare" aesthetic medicine firm. He was replaced by Murthy Simhambhatla, who was briefly a senior partner at Strathspey Crown and a prior president of Abbott Medical Optics in Santa Ana—now Johnson & Johnson Vision.
Grant also headed the aesthetic division of Allergan Inc. in Irvine until 2010. The company was acquired by Actavis PLC in 2015; Allergan PLC is now chartered in Dublin, Ireland.