Chemical Maker to Buy China-Owned U.S. Product Lines
Wednesday, April 5, 2017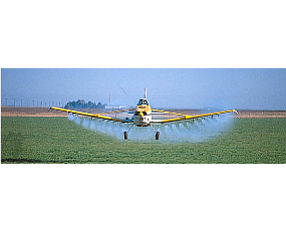 American Vanguard Corp. in Newport Beach has agreed to buy some U.S. assets of three crop protection product lines from Adama Agricultural Solutions Ltd. in Israel, on undisclosed terms.
Adama is owned by the China National Chemical Corp. in Beijing; the China parent company agreed with the U.S. Federal Trade Commission to sell some assets as part of its proposed purchase of Syngenta AG in Basel, Switzerland.
American Vanguard makes chemicals for crop, grass, and animal health management. China National makes products in several industries, which include oil, rubber and agriculture. Syngenta makes seeds and pesticides.
China Chemical's annual revenue is about $38 billion and Syngenta's is about $13 billion. The acquisition is for $43 billion.
American Vanguard's annual revenue is about $312 million; it traded recently at a market cap of about $503 million.
The three product lines related to its acquisition are used in growing tomatoes, potatoes, peanuts, other fruits and vegetables, and to combat weeds and fire ants.