Southwest Adds Sacramento From Long Beach
Monday, April 3, 2017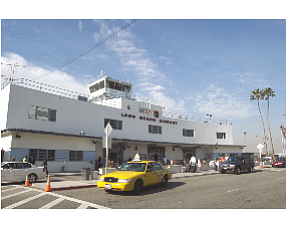 Southwest Airlines will fly to Sacramento from Long Beach Airport starting in August.
Long Beach Airport last year added nine slots after noise studies found the facility could do so and stay within local ordinance limits. It awarded Southwest five of those slots and the carrier added the airport to its network.
The air carrier flies to Oakland from those five positions; it later added flights to Las Vegas and Denver on weekend slots that go unused by package carriers FedEx and UPS.
Ten days ago it got two more spaces when American Airlines gave them up; those are the spaces it will use to fly to Sacramento.
JetBlue Airways and Delta Air Lines had expressed interest in the two permanent slots, but the city granted them to Southwest as a new air carrier at the airport.
Southwest said it would add flights if more positions at the airport open up.
John Wayne Airport near the end of last year cut Southwest's seat allocation by 930,000 and the carrier eliminated seven daily flights from JWA.