OC Automakers' March Sales Mixed
Monday, April 3, 2017
Share this article: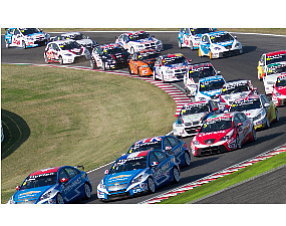 Two of the four largest Orange County-based automakers exceeded the national sales pace for new vehicles in March, according to New Jersey-based market researcher Autodata Corp.
U.S. auto sales declined 1.6% year-over-year, adding 1.55 million cars and light trucks, and are on track to reach 16.62 million for the year.
Hyundai Motor America in Fountain Valley sold 69,265 vehicles, an 8% dip from March 2016. The total includes sales from Genesis Motors USA in Fountain Valley, which sold 1,755 vehicles. Without Genesis Hyundai would be down 10.3% for the month and 5.6% for the year—the automaker sold 163,637 vehicles during the first three months of 2017.
"Tucson, Santa Fe and Elantra were the bright spots for the month, while softness in the mid-size sedan segment continued," Derrick Hatami, Hyundai vice president of national sales, said in a statement. "Ioniq models are now arriving at dealerships across the country, broadening our consumer base and appeal to a wide range of buyers."
Kia Motors America Inc. in Irvine sold 49,429 vehicles, down 15.2% for the month. Its year-to-date sales totaled 127,728, a 12.7% decrease compared to the same period last year.
Mazda North American Operations in Irvine was up 4.9% with 24,549 vehicles. The automaker's year-to-date sales added up to 69,071, a 6.8% uptick.
Cypress-based Mitsubishi Motors North America Inc. sold 11,766 vehicles, up 6.2%. The automaker sold 29,147 vehicles year-to-date, a 15.6% year-over-year increase.
U.S. auto dealers have sold 4.03 million vehicles this year, a 1.5% dip compared with the first three months of 2016.