PacLife Names CFO
Thursday, September 29, 2016
Share this article: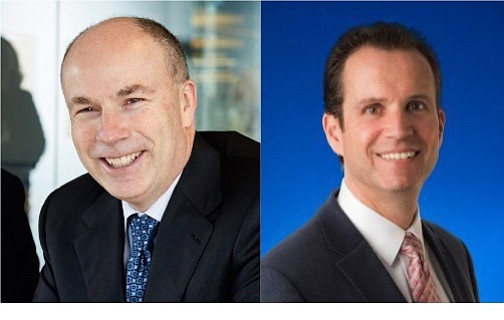 Pacific Life Insurance Co. in Newport Beach named Darryl Button as chief financial officer effective March 2017.
He will succeed Adrian Griggs, who's slated to become chief operating officer Jan. 1.
Griggs will be both COO and CFO until Button arrives at Orange County's largest privately held company.
Chief Executive Jim Morris said the new leadership positions PacLife for new growth.
Button leaves a 17-year career and a $1 million salary with Netherlands-based insurer Aegon N.V. He has been Aegon's CFO for more than three years.
Griggs in his new role plans to manage PacLife's Life Insurance Division and Retirement Solutions Division and find new sales opportunities between the two groups.
Pacific Life sells life insurance products, annuities and mutual funds and has about $137 billion in assets. It reported revenue of about $8.4 billion in its most recent fiscal year and income of $561 million. It employs 2,139 locally and about 3,300 companywide.