Frost Data Gets Healthcare Partner
Thursday, September 29, 2016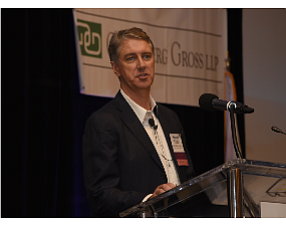 Frost Data Capital in San Juan Capistrano will work with DST Systems Inc. in Kansas City, Mo., on big data analysis for healthcare companies.
Frost Data is an incubator and venture capital firm led by founder Stuart Frost. DST Systems Inc. is a technology consultant and outsourcing firm.
Frost and DST plan to create startups focused on value-based care. The companies contrast this approach to volume-based care, in which doctors and hospitals are based on the number of tests and procedures they perform.
A focus of recent healthcare reforms has been to more closely track "value measures," that include complications, infections acquired in the hospital, and readmissions. Part of the Affordable Care Act financially penalizes hospitals if their rate of readmissions is too high.
Frost and DST plan two to four startups over the next year.
Frost Data Capital has launched more than 15 startups, with most focused on big data, advanced technology, analytics and the Industrial Internet.