Allergan Study: 1,563 OC Jobs, $307M Payroll
Tuesday, September 27, 2016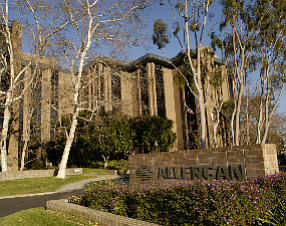 Allergan Plc's local operations provide 1,563 jobs here with a combined payroll of about $307 million, based on the company's average salary statewide, an economic impact study said.
The study was done for Allergan by the Orange County Business Council, with research led by OCBC Chief Economic Advisor Dr. Wallace Walrod.
The drugmaker has 2,233 full-time equivalent employees statewide, with average annual compensation of $200,000—for a total of $438 million in payroll, Walrod found.
Orange County accounts for some 70% of Allergan's workforce throughout California.
Allergan maintains an eye care and aesthetics medicine hub in Irvine.
Its operations are centered New Jersey, with corporate headquarters in Dublin, Ireland.
The "direct, indirect and induced" jobs total statewide was 16,605 jobs that produced labor income of about $1.55 billion, the OCBC report said.