Abbott Optics Unit to J&J for $4.3B
Monday, September 19, 2016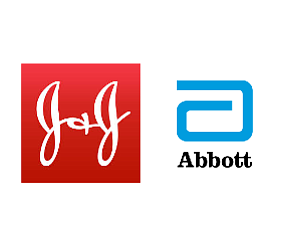 Johnson & Johnson in New Brunswick, N.J. will buy Abbott Medical Optics in Santa Ana for $4.3 billion in cash. The deal is expected to close early next year.
Abbott Medical Optics has about 525 employees locally and about 4,300 companywide.
Abbott Laboratories Inc. in Abbott Park, Ill., paid $2.8 billion in cash and debt for the company, then named Advanced Medical Optics, in 2009.
The division's products include equipment used in cataract and laser-assisted in-situ keratomileusis (LASIK) surgeries and posted $1.1 billion in sales last year, down about 7%.
News reports said the deal adds the surgical product lines and AMO's presence in foreign markets to Johnson & Johnson's eye care offerings that includes contact lenses.
Abbott gets cash to help pay for its $25 billion purchase of St. Jude Medical Inc. in St. Paul, Minnesota and it continues its refocus on other device markets. St. Jude Medical has about 500 employees at a facility in Irvine that make products for cardiovascular disease.
Advanced Medical Optics was spun-off from Allergan Inc. in Irvine in 2002. Allergan was bought by Actavis Plc in March 2015 and Actavis renamed itself Allergan Plc.
Johnson & Johnson's Advanced Sterilization Products division in Irvine makes infection prevention products for healthcare facilities and employs about 450 workers here.
Johnson & Johnson has a market cap of about $324 billion.