Unemployment Down Led by Services, Construction
Friday, September 16, 2016
Share this article: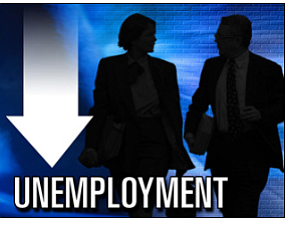 Orange County's unemployment rate fell to 4.4% in August from a revised 4.6% in July.
The local jobless rate, which isn't seasonally adjusted, was also down slightly from a 4.6% rate a year earlier, according to the state Employment Development Department.
Local employers added 2,200 nonfarm jobs in August. Gains in construction, professional and business services, and education were offset by declines in government jobs.
Professional and business services reported the largest increase with 2,100 new hires, up 0.7%. Administrative and support services, which includes temporary help firms, added 2,500, or up 1.8%. Legal services released 300 and accounting services cut 100 to offset the gain. Those subsectors are down 1.7% and 0.7% respectively.
Construction added 1,800, up 1.8%. Specialty trade contactors hired 2,100, up 3%. Heavy and civil engineering added 200, up 2.2%. The construction of building subsector released 500, down 2.3%.
Educational and health services gained 1,200, up 0.6%. Health care and social assistance was most of the increase with 1,000 hires, up 0.6%.
Government posted the largest decline with 2,500, down 1.7%, with local government education accounting for the loss due to the closing of classrooms for the summer.
California's unadjusted unemployment rate was 5.6% in August, down from 5.9% in July and down from 6.1% a year earlier. The unadjusted U.S. rate was 5% in August, down from 5.1% in July and 5.2% a year earlier.
The more widely reported seasonally adjusted numbers have California's jobless rate at 5.5% in August and the nationwide rate at 4.9%.