Aerie to Offer $125M in Stock
Friday, September 16, 2016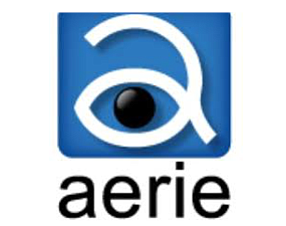 Aerie Pharmaceuticals Inc. plans to offer $125 million in stock next week.
Aerie is a clinical stage pharmaceutical firm in development on drugs to treat glaucoma and other eye diseases.
It reported positive trial results Wednesday from one of its two lead drug candidates.
The company has executive offices in Irvine but at the time of its October 2013 initial public offering listed Bedminster, N.J., as its headquarters, where it maintains a significant presence.
It also has offices in Research Triangle Park, N.C.—the company is a 2005 spin-out from Duke University research work—and plans to build a manufacturing plant in Ireland with some proceeds of the offering.
The money will also be used to fund commercialization of one of its drugs, conduct clinical trials in Japan, for research on pre-clinical products, and working capital.
The $125 million in stock is being sold in two blocks: a $75 million offering at $29.50 per share and a $50 million at market price.
Shares of Aerie traded recently at about $35 for a $969 million market cap.
The company raised $41 million in equity funding and $20 million in debt prior to its IPO and has since raised about $317 million in public equity funding, according to CrunchBase.
Long-time Orange County eye device executive Vicente Anido, Jr., is chairman and chief executive of Aerie.