Allergan Buys Derma Firm for $639M
Wednesday, September 14, 2016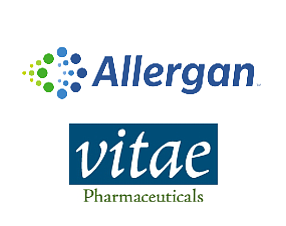 Allergan Plc will buy Vitae Pharmaceuticals Inc. for about $639 million.
Allergan is a drug maker that maintains an eye care and aesthetics hub in Irvine; it's based in Ireland, with U.S. operations centered in New Jersey.
Vitae is a publicly traded dermatology drug developer in Fort Washington, Pa.
The acquisition gives Allergan two clinical stage products—one for psoriasis and one for atopic dermatitis—as well as a drug design software platform Vitae calls Contour.
Psoriasis is a chronic autoimmune condition that speeds up skin cell development, which causes red, painful, itchy patches on the skin. Atopic dermatitis is a skin condition caused by inflammation and a deterioration in the skin's protective and generally impermeable lipid barrier that prevents moisture from leaving the skin and keeps harmful external irritants out. About 25 million people are affected by one or both of the conditions.
Drug design software such as Contour helps drug and medical device makers visualize product possibilities as part of an overarching approach to product development in which a firm looks for ways that one discovery can lead to several products, or one product can have multiple uses. It expands the development pipeline for a company.
Allergan said its product development approach, which it calls Open Science, has resulted in "65+ mid-to-late stage pipeline programs in development."
"The acquisition of Vitae is a strategic investment for Allergan that adds strength and depth to our innovative medical dermatology franchise," said Allergan Chief Executive Brent Saunders.