Ex-Blizzard Exec in Irvine Startup
Monday, September 12, 2016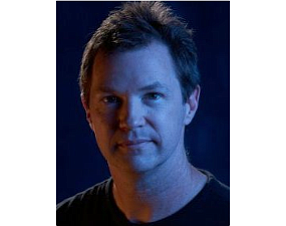 Former Blizzard Entertainment Inc. Creative Director Rob Pardo has started a gaming studio in Irvine that aims to build the types of interactive worlds that made his former company a pioneer in the industry.
Bonfire Studios Inc., which counts an executive team of former Blizzard staffers and noted developer Min Kim, has raised $25 million from Silicon Valley venture capitalist Andreesen Horowitz and Los Angeles-based Riot Games, which developed popular e-sporting events League of Legends.
The New York Times was the first to report the funding and launch.
"Our parents accused us of using video games to escape reality, but these worlds gave us the ability to have an impact," Pardo said in a blog entry today announcing the venture. "To dream, to struggle, to compete and ultimately to make our dent in the universe (even if it was only digital)."
Andreessen Horowitz in late-2013 led a $75 million funding round for Oculus VR Inc., the virtual reality headset maker that got its start in Irvine before it was acquired in 2014 by Facebook Inc. for $2 billion.
Pardo, a 17-year veteran at Irvine-based Blizzard, was the lead designer on the "World of Warcraft" and "Diablo" franchises.
WoW debuted more than a decade ago and helped usher in a new genre of multiplayer role-playing fantasy games.
The franchise, which released its sixth expansion last month, remains the No. 1 multiplayer role-playing game in the world and one of Blizzard's biggest revenue sources.
Blizzard, a unit of Santa Monica-based Activision Blizzard Inc., is Orange County's largest software maker with about 2,000 local employees and revenue of $1.56 billion last year.