New Top Exec at Goodman Birtcher
Wednesday, September 7, 2016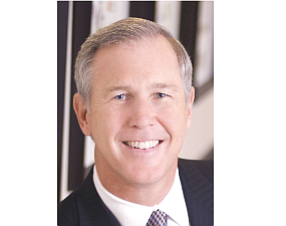 Brandon Birtcher is no longer the chief executive of Irvine-based Goodman Birtcher, according to the industrial developer's Australian parent company.
Australia's Goodman Group, one of the world's largest industrial developers, said that its North American subsidiary would now be headed up by Anthony Rozic, who has been with the parent company for 12 years.
A reason for Brandon Birtcher's departure was not immediately disclosed. The North American division will be rebranded from Birtcher Goodman, the parent company said.
The locally-based division was formed in 2012, when Irvine-based Birtcher Development & Investment Co. joined forces with Goodman Group, which was looking to grow its U.S. presence.
Since then, Goodman Birtcher has completed about 3.3 million square feet of industrial development in Southern California, in addition to other big projects across the country.
It recently bought a 77-acre site in Santa Fe Springs, where a major redevelopment project is planned.
"It has been a privilege to have had the opportunity to launch Goodman in the U.S., establish a robust development pipeline in core markets and a strong operational platform in the U.S.," Brandon Birtcher said in a statement.